Torhamn Autumn Fair
Kategorie:
Veranstaltungen, Familie & Kinder, Markt, [...]
Datum: Samstag 5 okt 2019
In Torhamns Församlingshem on Saturday, October 5 at 11:00-15:00, it's time for this year's Autumn Fair!
Anna-Karin's pantry - Sjöstens Hjorthägn - Aloe Vera Jenny Sjösten - Torhamns Goif - Margitas Sourdough Bread - Bredängs Cider Brewery - Svanhalla Berries & Vegetables - Birgittas Cristall and Stones jewelery - Kustboden - Wossagården - Lyckero forest & garden - Torhamns Pro - Quigun Energymassage - Petras Bee hive

Cake buffet and simpler food service

A walk with the dogs at 14:00

Everyone is welcome!
Datum

Uhrzeit

Veranstaltungsort

Samstag 5 okt 2019
11:00

- 15:00

Torhamn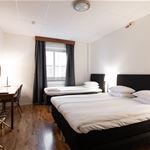 Hotel
Entfernung: 17 km
Just a few minutes walking distant from the Hotel you will find the city pulse with a great variety of shops, restaurants, pubs and coffeehouse. The hotel is privately owned with personal service and modern IT. The hotel is in the centre of Karlskrona and have one of Sweden's largest squares as a view.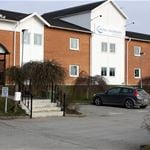 Hotel
Entfernung: 17 km
Welcome to Hotel Angöringen in Karlskrona! Visit the new Naval museum, Rosenbom or the islands in the archipelago. By the Hotel you will find Statoil petrol station, open 24 hours a day. Where you can buy food and newspapers. Walking distance to McDonald´s and a handicraftshop. Two kilometres from the hotel are two shopping malls, a toy shop and so on. In the Hotel Angöringen there are 38 rooms with shower, WC, telephone and TV. Room for desabled people. Buffet breakfast
Hütte
Entfernung: 1,5 km
Take the chance to rent an old fisherman's cabin with a pier outside.