Sundayfun, Danceshow - Naval musem
Kategorie:
Veranstaltungen, Familie & Kinder, Tanz, [...]
Datum: Sonntag 24 nov 2019
Come see Spider's cool dance number at the Marin Museum. Spider is a non-profit cultural association that sprang from a music and dance project.
Spider's goal is to give girls and boys more opportunities to practice and develop music and dance interest, to be visible in the local cultural life and to utilize multiculturalism in different ways. Today, Spider has 40 dance groups with 600 active girls and guys from 4 years onwards.
Note Two show occasions during the day. Start 13:00 and 15:00

Welcome!
Datum

Uhrzeit

Veranstaltungsort

Sonntag 24 nov 2019
13:00

- 14:00

Marinmuseum
Sonntag 24 nov 2019
15:00

- 16:00

Marinmuseum
Hotel
Entfernung: 867 Meter
The Clarion Collection Hotel Carlscrona is a stunning hotel situated right next to the sea and only 5 minutes from the train station. You certainly won't go hungry at the hotel with both complimentary Afternoon Sweets and an Evening Meal served every day.
Hotel
Entfernung: 922 Meter
Welcome to Hotel Aston, a hotel with a naval character in the middle of Karlskrona , a beautiful little hotel with a naval character in the middle of Karlskrona. Wireless internet is available in lobby and in all our rooms The continental breakfast is generous and you can help yourself to coffee and tea whenever you like. On weekdays, except during summer, we also offer waffles.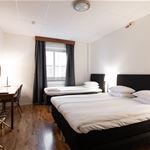 Hotel
Entfernung: 884 Meter
Just a few minutes walking distant from the Hotel you will find the city pulse with a great variety of shops, restaurants, pubs and coffeehouse. The hotel is privately owned with personal service and modern IT. The hotel is in the centre of Karlskrona and have one of Sweden's largest squares as a view.