Hurula - Tour Final at Rydows
Kategorie:
Veranstaltungen, Konzerte & Musik, Highlights
Datum: Samstag 14 dez 2019
With a sold-out spring tour in the back, Hurula embarks on an extensive tour across the country this fall.
Earlier this year, the Grammy-winning artist released the new acclaimed album "Klass" and it is with songs from it and also his earlier critically acclaimed release that he takes on fourteen cities throughout the Nordic region. December 14 will be the tour final at Rydows Salong in Karlskrona.

 
"Hurula's tour premiere is as much an immense concert as a chance to feel less alone" - Aftonbladet (4/5)
"Luleåson once again confirms that he is the best we have in this country" - HYMN
"What knocks one is the seriousness, the total dedication. Hurula this week justly won a Grammys as Rock of the Year for their ep Us is everything from last year. Class is twice as good. "- Jan Gradvall, Di Weekend (5/5)

Price: 270 SEK
Tickets can be purchased online through Nortic and at Karlskrona Tourist Office.
Hotel
Entfernung: 117 Meter
Welcome to Hotel Aston, a hotel with a naval character in the middle of Karlskrona , a beautiful little hotel with a naval character in the middle of Karlskrona. Wireless internet is available in lobby and in all our rooms The continental breakfast is generous and you can help yourself to coffee and tea whenever you like. On weekdays, except during summer, we also offer waffles.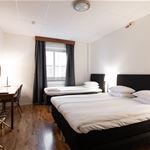 Hotel
Entfernung: 175 Meter
Just a few minutes walking distant from the Hotel you will find the city pulse with a great variety of shops, restaurants, pubs and coffeehouse. The hotel is privately owned with personal service and modern IT. The hotel is in the centre of Karlskrona and have one of Sweden's largest squares as a view.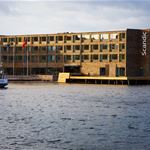 Hotel
Entfernung: 319 Meter
The Scandic Karlskrona hotel opened on 15 March 2010. The hotel has a central location by the waterside on Karlskrona's largest island Trossö. From our hotel in Karlskrona you stay close to all this naval town has to offer. Exciting activities, cultural sights and fun for the whole family are only a stone's throw away.